Economic situation in Myanmar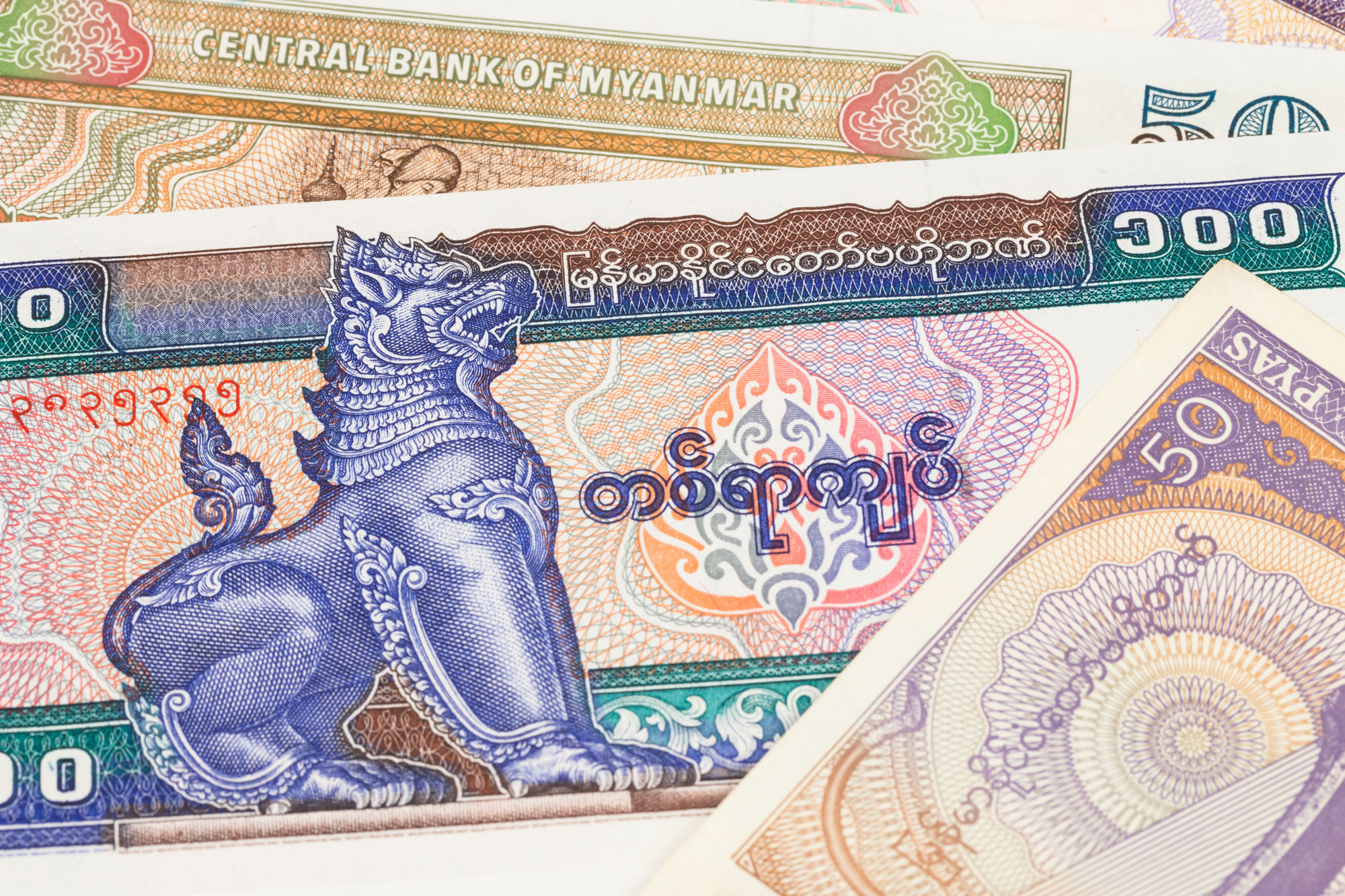 At the end of July, the military-controlled Central Bank of Myanmar (CBM) announced the issuance of a limited number of new 20,000 kyat banknotes starting from July 31st, 2023. This new banknote is the highest kyat denomination to be issued, at twice the value of the previous highest denomination of 10,000 kyats. The design of the banknote is stated to be in commemoration of the junta's completion of a giant Buddha statue's construction in Naypyitaw, as well as the birth of a "white elephant" celebrated by the junta as "a sign of its right to rule". The National Unity Government's spokesperson, Nay Phone Latt, stated that while the military has said only a limited number of banknotes will be circulated, the kyat's value could depreciate due to the junta's printing of the new currency in an attempt to ease some of their financial difficulties. After the announcement, the kyat's value dropped significantly, with exchange rates for one U.S. dollar rising from 3,100 kyats to almost 3,500 kyats. The price of gold has also increased and become unstable following the announcement. Meanwhile, the director-general of CBM's currency management department, Win Myint, said in a statement that "The CBM is monitoring the foreign-exchange rate to prevent inflation." 
Myanmar's economy is still suffering from the impact of the 2021 military coup, having an inflation rate near 14 percent, and a fiscal deficit of 5.4 percent of GDP. As part of the regime's attempt to monitor the movement of foreign currencies, there have also been increasing restrictions on imports and exports. On June 28, 2023, a directive was issued by the military's commerce ministry which mandates that border trade exporters either deposit 20 or 35 percent of their commodities' value to the ministry, based on how many years they have been active. Meanwhile, proceeds from exports are required to be remitted into the companies' bank accounts within 15 working days from the date of export declarations being issued. On July 3, the CBM also issued a directive to local banks to prevent the transactions for shipments of imports that departed their countries of origin before the importing companies had been issued import licenses. Once an import declaration is six months old, transactions for these shipments are also prohibited. The regime utilizes these methods to restrict foreign currencies from exitting Myanmar, and the changing regulations on trade and financial transactions has led numerous buyers to cancel their trade contracts with Myanmar businesses.
Join the Council to continue reading this article
Enhance your business impact in Southeast Asia: Become a member of the US-ASEAN Business Council and tap into a network of possibilities.
Free Related Articles