Key Statistics
6.1%
Projected Annual GDP Growth
65%
MSME Share of Employees
495
US Companies Operating in Country
Frequently Asked Questions
The US-ASEAN Business Council is a leading advocacy group that promotes economic ties and business relations between the United States and the Association of Southeast Asian Nations (ASEAN) member countries, including the Philippines. It serves as a platform for American companies to engage with governments and businesses in the ASEAN region. The Council plays a crucial role in facilitating dialogue, promoting trade and investment, and addressing key business issues to enhance economic cooperation between the US and ASEAN nations, including the Philippines.
The Council works to create a favorable business environment by engaging with government officials and advocating for policies that support trade and investment. Through its initiatives, the Council helps American companies identify opportunities in the Philippines, navigate regulatory challenges, and establish partnerships with local businesses. This collaborative approach fosters economic growth and strengthens bilateral ties by encouraging cross-border investments, trade facilitation, and the exchange of best business practices.
The Council is involved in a wide range of sectors, including technology, healthcare, energy, finance, and infrastructure. Its engagement spans various industries to address the diverse economic landscape of the Philippines. By working across sectors, the Council aims to promote balanced economic development and enhance cooperation in areas that are mutually beneficial for both American and Filipino businesses.
The Council recognizes the importance of SMEs in driving economic growth and job creation. It provides resources and support to help SMEs navigate the complexities of international trade, access markets, and build networks. Through workshops, forums, and partnerships with local organizations, the Council facilitates knowledge-sharing and capacity-building initiatives that empower SMEs in the Philippines to engage in cross-border trade and investment.
Businesses in the Philippines can benefit from the Council's expertise, network, and advocacy efforts. Engaging with the Council provides opportunities for companies to access valuable market insights, connect with potential partners, and stay informed about relevant policy developments. The Council's role in fostering a conducive business environment enhances the prospects for trade and investment, offering Filipino businesses a platform to expand internationally and contribute to the overall economic development of the Philippines.
Country Committee
Committee Chair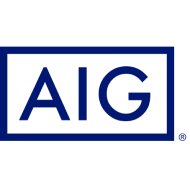 Vice Chair