Key Statistics
6.2%
Projected Annual GDP Growth
0
MSME Share of Employees
39
US Companies Operating in Country
Frequently Asked Questions
The US-ASEAN Business Council is a leading advocacy group that promotes trade and investment ties between the United States and the Association of Southeast Asian Nations (ASEAN). Established in 1984, the council serves as a platform for American businesses to engage with ASEAN countries and works towards fostering economic growth, trade liberalization, and investment in the region.
The US-ASEAN Business Council plays a crucial role in promoting economic cooperation between the United States and Cambodia. It facilitates dialogue between American companies and Cambodian government officials, providing a platform for discussions on trade policies, investment opportunities, and economic reforms. The council also works to address challenges and create an enabling environment for businesses in Cambodia.
The council supports business activities in Cambodia by advocating for policies that enhance the business environment, promoting trade liberalization, and providing a forum for networking and information exchange. It works closely with both the private sector and government authorities to identify opportunities and address challenges, contributing to the development of a favorable climate for American businesses operating in Cambodia.
The US-ASEAN Business Council focuses on various key areas in Cambodia, including trade and investment promotion, regulatory advocacy, and corporate social responsibility. It engages with stakeholders to identify and address barriers to trade, supports policies that encourage foreign investment, and promotes sustainable business practices in line with the economic development goals of both the United States and Cambodia.
Businesses in Cambodia can benefit from the US-ASEAN Business Council by leveraging its network and resources. The council provides a platform for businesses to connect with potential partners, stay informed about regulatory changes, and participate in advocacy efforts. By actively engaging with the council, businesses can access valuable insights, navigate the regulatory landscape more effectively, and contribute to the development of a mutually beneficial economic relationship between the United States and Cambodia.
Country Committee
Committee Chair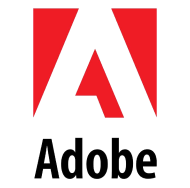 Vice Chair