Key Statistics
4.2%
Projected Annual GDP Growth
82%
MSME Share of Employees
10
US Companies Operating in Country
Frequently Asked Questions
The US-ASEAN Business Council is a trade organization that serves as the premier advocacy group for U.S. businesses operating within the Association of Southeast Asian Nations (ASEAN) region. Its primary role is to promote economic and commercial ties between the United States and ASEAN member countries, including Laos. The Council engages in dialogue with government officials, facilitates business partnerships, and works to create a favorable environment for trade and investment.
The Council plays a crucial role in fostering economic opportunities in Laos by connecting U.S. businesses with Laotian counterparts and facilitating trade and investment. Through advocacy efforts, the Council works to address regulatory barriers, promote fair business practices, and create an environment conducive to economic growth. By organizing business missions, conferences, and other events, the Council helps U.S. companies explore and tap into the market potential in Laos.
The Council's engagement with Laos spans various industries, reflecting the diverse economic landscape of the country. Common focus areas include energy, infrastructure, technology, agriculture, and healthcare. By identifying key sectors for collaboration, the Council aims to facilitate partnerships that contribute to the sustainable development of Laos and provide opportunities for U.S. businesses to invest and operate in the country.
The Council collaborates closely with the Laotian government through regular dialogues, consultations, and participation in forums that address mutual economic interests. By fostering strong relationships with government officials, the Council works to understand and address regulatory challenges, advocate for policy reforms that benefit both U.S. and Laotian businesses, and promote a business-friendly environment that encourages investment and trade.
The Council provides U.S. companies with valuable resources and support to navigate the complexities of entering the Laotian market. This includes market intelligence, regulatory insights, and networking opportunities through events and trade missions. The Council also offers a platform for companies to engage with key stakeholders in Laos, facilitating connections that are essential for successful market entry and business expansion. Additionally, the Council advocates for policies that enhance the overall business environment and create more opportunities for U.S. companies in Laos.
Country Committee
Committee Chair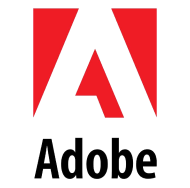 Vice Chair