US to Help Vietnam Boost Semiconductor Ecosystem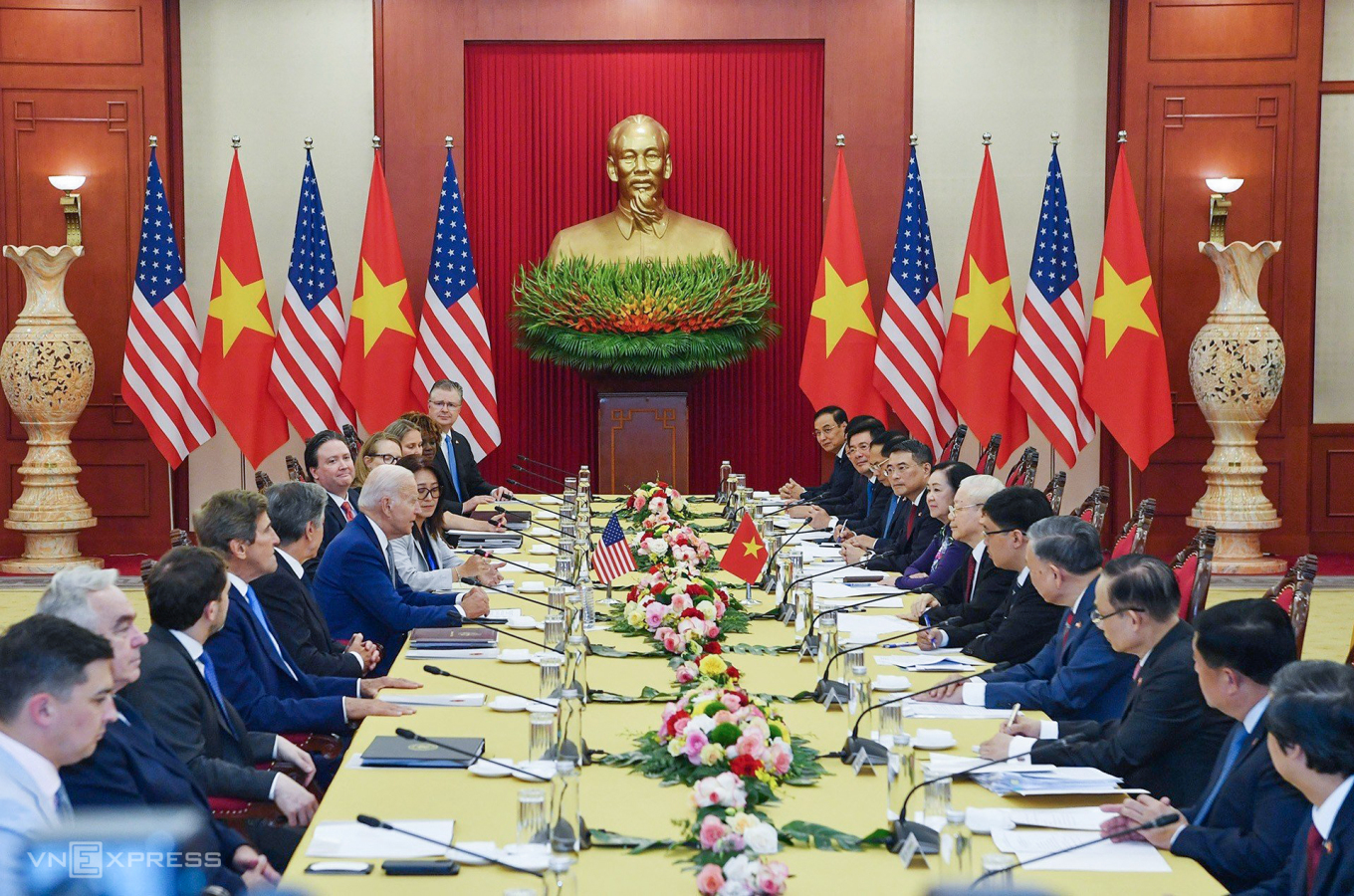 President Biden's landmark visit to Hanoi last September 10 to 11 reaffirmed the importance of trade and investment cooperation between the United States and Vietnam, specifically in strategic sectors such as AI, cloud computing, new energy, and semiconductors. During the visit, the U.S. announced a set of new initiatives aimed at strengthening bilateral ties for semiconductor industry development. A newly-signed Memorandum of Agreement on Semiconductor Supply Chains, Workforce and Ecosystem Development will allow Vietnam to utilize the USD 500 million International Technology Security and Innovation Fund (ITSI Fund), created by the CHIPS Act of 2022, to further develop its semiconductor ecosystem, regulatory framework, and workforce and infrastructure needs. Furthermore, both countries announced the launch of comprehensive workforce development initiatives that jointly develop teaching labs and training courses for semiconductor assembly, testing, and packaging in Vietnam. The private sector also formalized investment deals for the construction of new semiconductor design, incubation, and manufacturing facilities in Hanoi, Ho Chi Minh City, and Bac Ninh Province. Other initiatives include the Developing Electronics & Leading Technology Advancement Partnerships (DELTA) network and the Vietnam-U.S. Science and Technology Agreement for Research (VUSTAR).
The rapid development of Vietnam's semiconductor ecosystem would improve the country's position in the global semiconductor supply chain. Acknowledging the country's tremendous potential as a major industry player and a reliable partner to the U.S., President Biden emphasized the need to deepen cooperation around building a more resilient semiconductor supply chain for Vietnam. Increasing pressure from geopolitics has forced the private sector to explore other countries as alternative locations for their manufacturing plants, with Southeast Asia emerging as a likely destination.
Join the Council to continue reading this article
Enhance your business impact in Southeast Asia: Become a member of the US-ASEAN Business Council and tap into a network of possibilities.
Free Related Articles