Upgraded U.S.-Vietnam Relations Emphasis Technology and Digital Transformation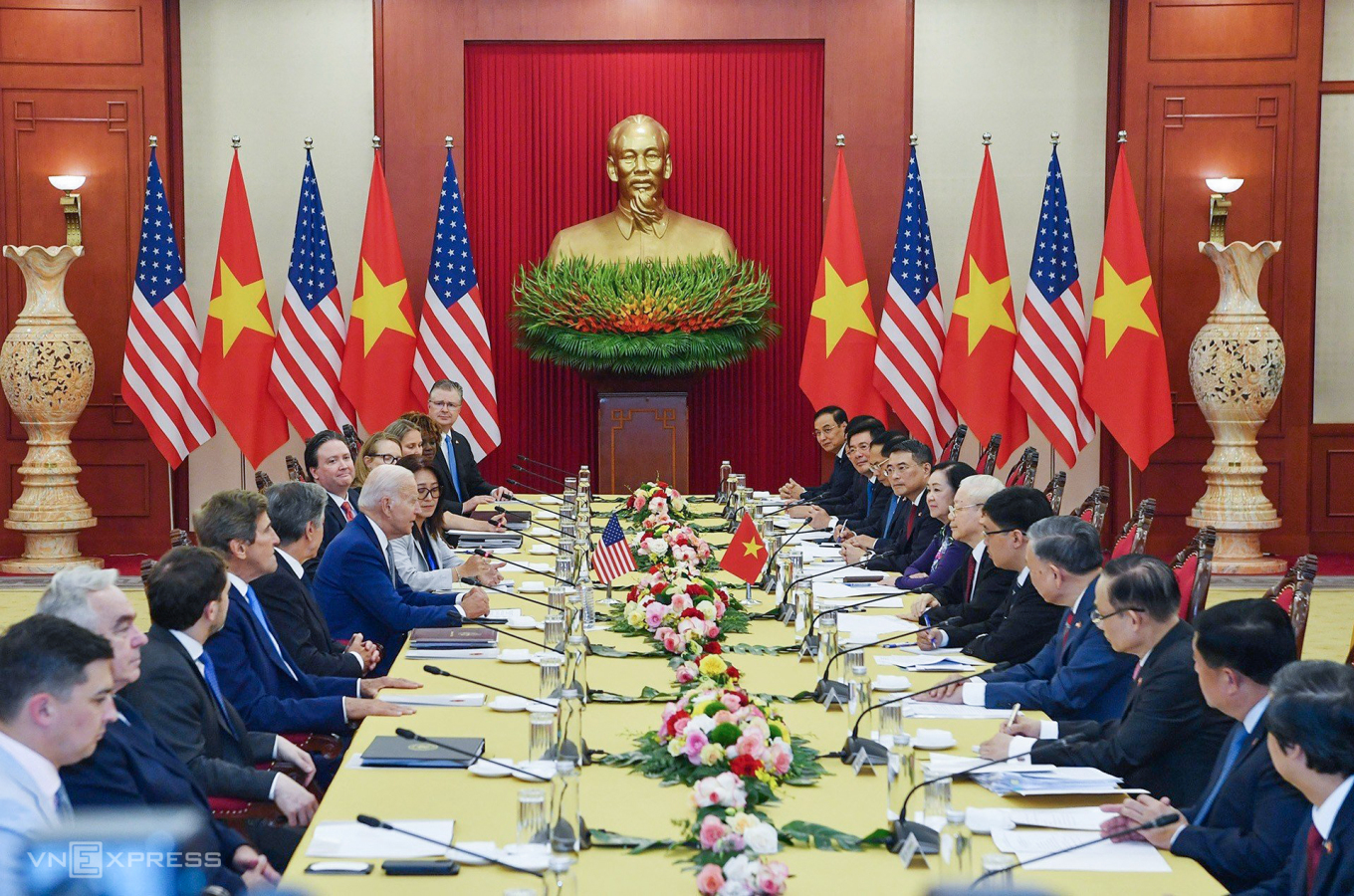 On September 10, United States President Joe Biden and Vietnam's Communist Party General Secretary Nguyen Phu Trong jointly announced the elevation of U.S.‐Vietnam relations to a Comprehensive Strategic Partnership. Enhanced cooperation in technology and digital innovation efforts will be central to the next phase of bilateral relations, emphasized through several programs and partnerships that were announced during the visit. 
To deepen cooperation on critical and emerging technology, the United States has pledged to enhance public and private technological partnerships with Vietnam. The United States and Vietnam will work together to launch a Developing Electronics & Leading Technology Advancement Partnerships (DELTA) Network, building resilient technology supply chains with regional partners. U.S. and Vietnamese firms have announced plans to work together to advance AI solutions and digital transformation within small and medium-sized enterprises.  
The United States and Vietnam have also pledged to advance several research and education initiatives. The countries will expand bilateral joint technology research in AI and other focus areas through the Vietnam-U.S. Science and Technology Agreement for Research (VUSTAR). The United States has committed to supporting digital upskilling and growth efforts in Vietnam, including the creation of the STEM Champions of Vietnam Initiative to connect Vietnamese academic and governmental institutions with U.S. counterparts. USAID will provide an initial investment of US$12.75 million for a separate initiative to modernize Vietnam's higher education sector and facilitate digital trade. Cooperation on science, technology, and digital innovation was touted as a new breakthrough of the Comprehensive Strategic Partnership as the U.S. and Vietnam continue to explore opportunities to advance mutual prosperity. 
Join the Council to continue reading this article
Enhance your business impact in Southeast Asia: Become a member of the US-ASEAN Business Council and tap into a network of possibilities.
Free Related Articles