Artificial Intelligence (AI) in Southeast Asia's Healthcare Systems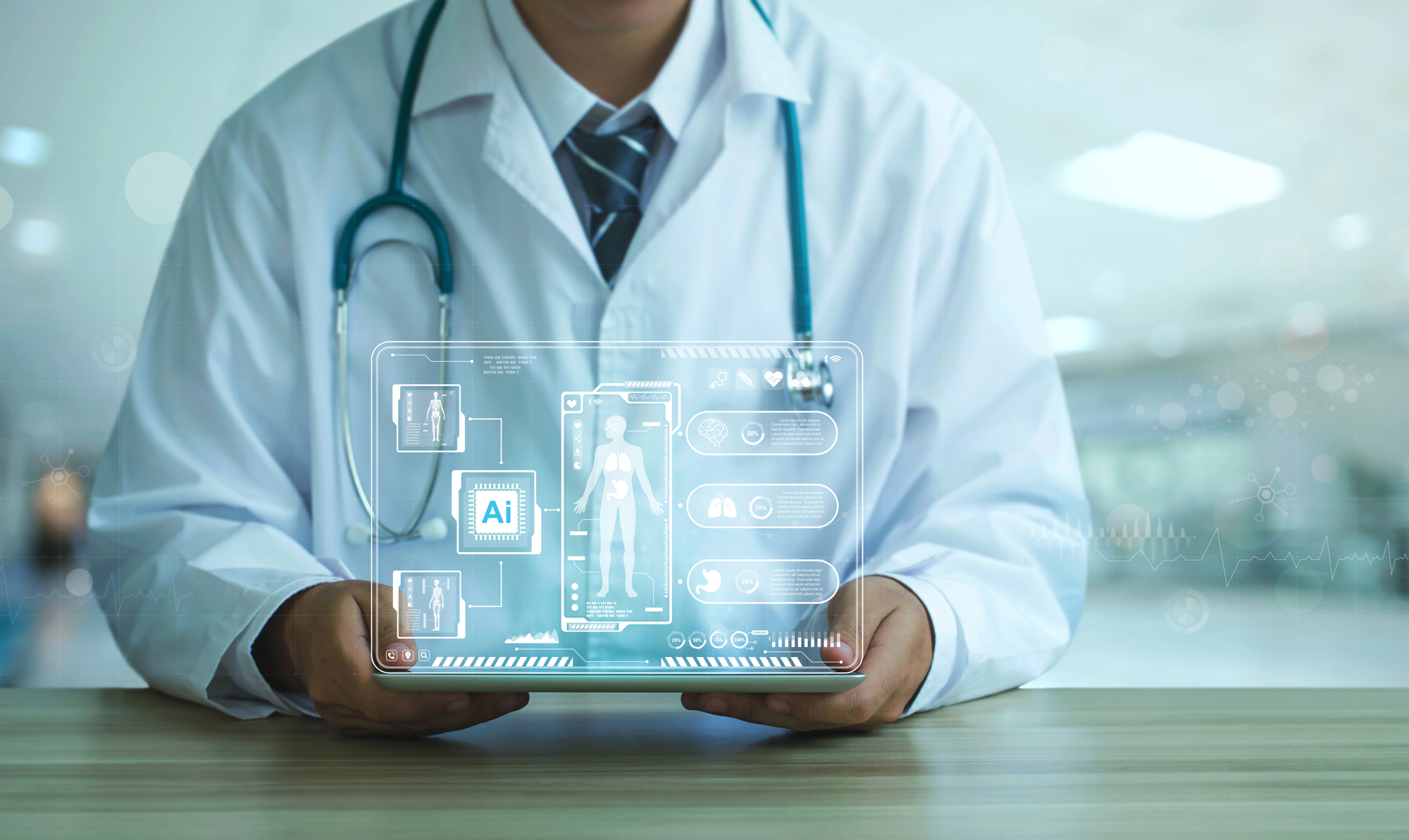 The potential impact of artificial intelligence (AI) based technology solutions in Southeast Asia's healthcare systems cannot be understated. For a region with sizable rural populations, shortages in healthcare staff, and increasing incidence of non-communicable diseases (NCDs), AI powered tools can create numerous impacts including expanding access to healthcare services in underserved communities, increasing the efficient utilization of hospital resources, and perform faster and more accurate diagnoses.
 
Governments across Southeast Asia are cultivating national frameworks to facilitate the integration of AI into healthcare services. Singapore's Ministry of Health, for instance, has co-developed the Artificial Intelligence in Healthcare Guidelines (AIHGle, pronounced "agile"), in collaboration with the Health Sciences Authority (HSA) and the Integrated Health Information Systems (IHiS, recently relaunched as Synapxe). The document provides detailed recommendations for developers and implementers of AI healthcare solutions to ensure that the technology remains in line with the framework's guiding principles of fairness, responsibility, transparency, explainability, and patient-centricity. Recommendations include measures to reduce unintended bias, mitigate cybersecurity risks, adopt appropriate development standards, and ensure that all AI solutions are "minimally or no worse off" than current non-AI practices.
 
In neighboring Malaysia, the Ministry of Science, Technology, and Innovation announced in late July this year that it was considering the formulation of a regulatory framework, backed by legislation, that would regulate AI applications in the country including the healthcare sector. Indonesia's national AI strategy, which was published in 2020, positioned healthcare as a key focus point for innovative solutions, with AI-driven healthcare startups flourishing in the wake of the strategy's publication. Similarly, Thailand's National AI Strategy and Action Plan, a draft of which was published last year, elevates the healthcare sector as one of three key targets for immediate AI-driven innovation.
 
In response to these encouraging government-led frameworks, we've seen examples of promising developments in the integration of large-scale AI solutions into ASEAN hospital sector. Singapore's hospitals have been particularly proactive about adopting AI-driven solutions. Changi General Hospital, for instance, is developing a remote patient monitoring (RPM) system that deploys a wearable sensor to track patients' vital signs, which would then be processed by an AI algorithm to predict the likelihood of patient deterioration. At Singapore General Hospital, an AI tool analyzes patients' medical histories to predict the risk of post-surgery complications. The tool can predict the risk of a patient requiring intensive care within 30 days or surgery with over 90 percent accuracy, ensuring more efficient allocation of hospital resources.
 
Meanwhile, the National University Hospital System has developed an AI mechanism that scans patient history and doctor's notes to predict future bed availability, which will help to address the city's current hospital bed shortage. More developments are on the horizon: in July this year, Singapore's Agency for Science, Technology and Research launched a joint AI research lab with health tech firm EVYD Technology, which involves a US$7.5 million project to facilitate cross-border collaborations in the field.
 
In Thailand, Ruamjairak Hospital—which has been billed as the city's first "AI-focused" hospital—opened its doors in September last year. Separately, Siriraj Hospital—Thailand's oldest hospital—partnered with the country's National Broadcasting and Telecommunication Commission in December 2021 to launch a groundbreaking "smart hospital" project. The initiative has seen Siriraj turn into Southeast Asia's first 5G smart hospital, with a focus on harnessing AI to streamline patient journeys, enhance pathological diagnostic systems, and establish a platform for non-communicable diseases (NCDs).
 
Vietnam has been exporting its AI healthcare tools for use in hospitals both domestically and abroad. Vietnamese healthtech firm VinBrain—which is funded by VinGroup, Vietnam's largest conglomerate—has developed DrAid, the only AI software for automated X-ray diagnostics in Southeast Asia. The software, which was trained on a dataset of 2.5 million images, combines medical-imaging AI with a large language model that analyzes patient health records to conduct holistic diagnoses. The software is currently used by over 100 hospitals in Vietnam, Myanmar, New Zealand, and the United States.
 
In addition to widespread use in hospital systems, AI-driven healthcare in ASEAN has been characterized by a vibrant start-up ecosystem. In the Philippines, for instance, healthtech startup Advanced Abilities has launched an AI-driven X-ray platform, Smartscan. The technology—which employs deep learning models and computer-aided detection—is the first of its kind in the Philippines, reducing the time needed to detect various chest pathologies from days to minutes. Meanwhile, Malaysian healthtech startup QMed Asia has developed an AI-powered clinical assistant that will assist doctors in making accurate diagnoses through the analysis of patient trends.
 
Other regional startups are employing AI to enhance medical communicability. Malaysia-based startup SayHeart recently began piloting a groundbreaking visual-to-text feature that transforms dental X-rays into comprehensible written narratives with actionable insights, reducing the need for dentists to interpret complex medical imagery. Singaporean startup Bot MD has recently partnered with hospitals in Indonesia to power the hospitals' WhatsApp communications—which deliver medical reminders and educational information—using an AI chatbot. And Singapore-based startup Mito Health employs AI to analyze customers' diagnostic results and wearable data to develop personalized health plans.
 
Southeast Asia's AI-driven healthcare market presents exciting opportunities for foreign partners and investors. In recent months, American companies have announced new engagements with local projects, such as Microsoft's announcement in January this year that it would enter into a formal collaboration with VinBrain. Under the partnership, the two companies will focus on data sharing, cross-product validation, and research and development. VinBrain also intends to leverage Microsoft technology relating to deep learning, computer vision, and data protection.
 
In July this year, Microsoft also signed a Memorandum of Understanding (MoU) with the Singaporean Ministry of Health's Integrated Health Information Systems (IHiS, now Synapxe) to develop a generative AI application known as Secure GPT. The platform will perform certain healthcare functions, such as tracking medication changes and condensing patient information. In the same month, Amazon Web Services announced that it would provide its cloud infrastructure to support Malaysian healthcare provider Ramsay Sime Darby Health Care (RSDH), which plans to deploy an AI-powered chest X-ray tool in hospitals across the country. 
 
Foreign investment in Southeast Asia's AI-powered healthcare industry is likely to maintain its upward trajectory, driven by strong government support, enthusiastic hospital uptake, and an energetic startup ecosystem. The release of more government frameworks in the near future will spur confidence in the rapidly developing market, ensuring many more innovative AI-driven healthcare breakthroughs in the coming years.
Join the Council to continue reading this article
Enhance your business impact in Southeast Asia: Become a member of the US-ASEAN Business Council and tap into a network of possibilities.
Free Related Articles