Thailand's Tourism Rebound Exceeds Expectations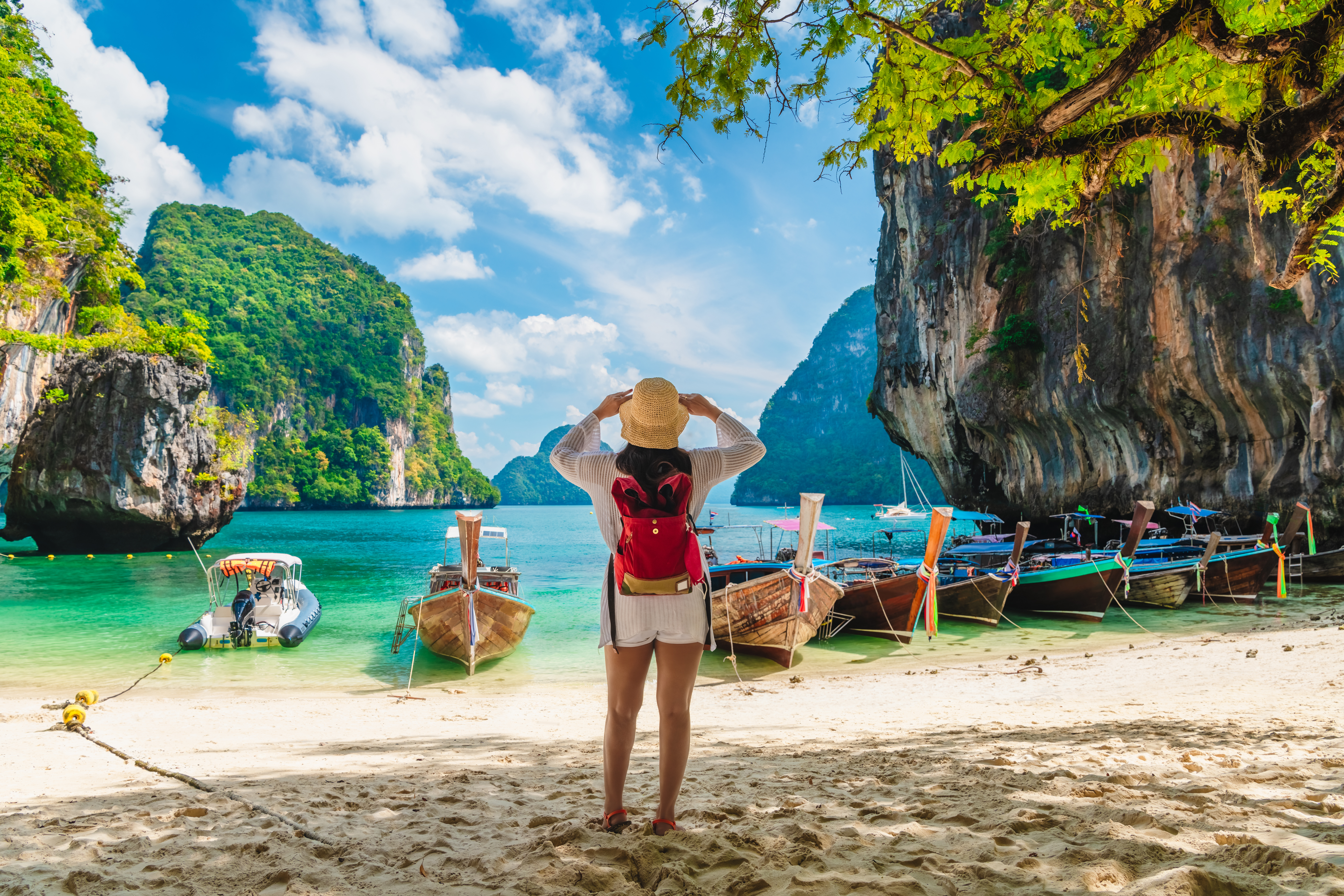 From January to July this year, tourism arrivals to Thailand exceeded 15 million, representing a 384 percent increase in arrivals compared to the same period in 2022. The five countries sending the most tourists were Malaysia, China, South Korea, India, and Russia. If these positive trends continue, the Thai tourism industry is well on target to exceed the Royal Thai Government's (RTG) target of 25 million arrivals this year. The Tourism Authority of Thailand (TAT) forecasts that in 2024, the tourism industry will generate up to 86 billion U.S. dollars in revenue, equivalent to the industry's revenue in 2019.
The availability of international flights is a key factor influencing tourist arrivals. In late July, TAT signed a Letter of Intent (LOI) with Taiwanese airline EVA Air, which will see Thailand promoted as a "preferred tourism destination" throughout EVA Air's route network. Meanwhile, Thai low-cost carriers are eyeing new destinations in China to boost tourism from the country, with Thai Lion Air planning to open six new Chinese routes in mid-August. Direct flights from Indian cities to Phuket, through GoAir and IndiGo, have led Indian visitors to be among the largest tourism demographic in Phuket, while recent direct flights from Kazakhstan to Phuket have resulted in a boost in Kazakh tourists. The Department of Airports (DoA) is expanding nearby Krabi International Airport, adding a third passenger terminal that will boost the airport's total capacity to eight million yearly passengers and encourage tourism to the province. The DoA has also announced plans to upgrade Hua Hin Airport into an international airport to bolster tourism.
In addition to expanding flight options for international arrivals, the RTG is considering other measures to ensure that the country's tourism sector remains sustainable and diversified. In late July, the TAT shared its strategic vision for 2024, which seeks to reduce reliance on the simple number of tourists and instead shift the industry's focus toward attracting "quality" tourists, with a particular focus on travelers from the United States, Europe, and the Middle East. Toward this goal, the TAT announced plans in early August to open new overseas offices in Chicago and Riyadh. The TAT is additionally targeting 200 million domestic tourism trips this year, with plans to establish a promotional campaign highlighting the experiences that Thai tourists can enjoy within Thailand.
Join the Council to continue reading this article
Enhance your business impact in Southeast Asia: Become a member of the US-ASEAN Business Council and tap into a network of possibilities.
Free Related Articles